May 1st - May 31st
Sign-ups open April 27th- April 30th at our Commit To Get Fit Information Day
from 9am - 11am in the Lobby.
Click to see the May 2017 CTGF Activities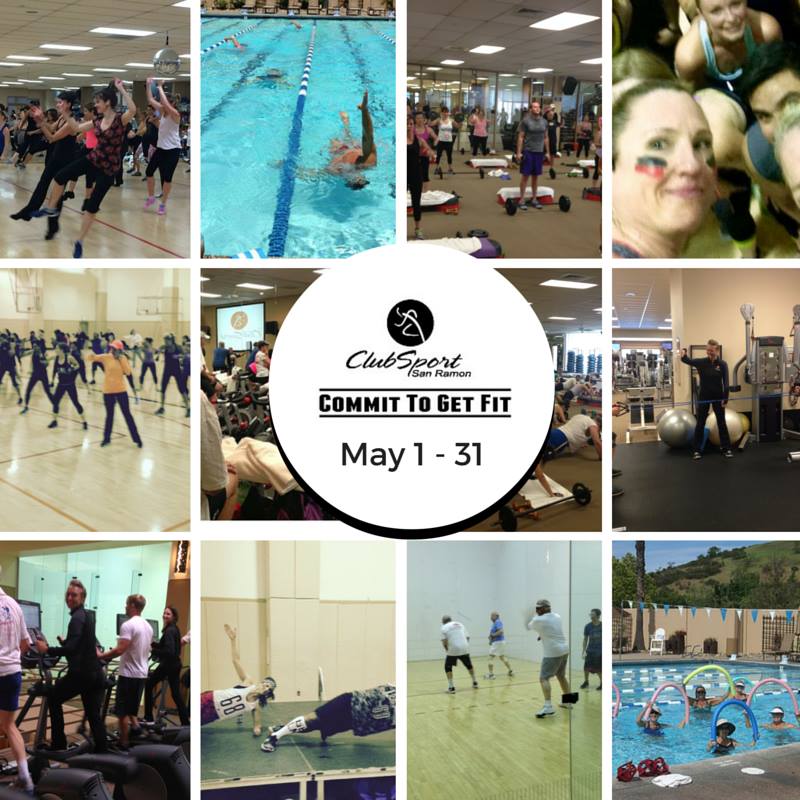 Commit To Get Fit is a ClubSport San Ramon month-long fitness challenge designed to introduce you to different areas of the Club. It's a four week challenge that is meant to shake up your fitness routine, cross train, and try a new workout.
You will be awarded points for each class, workout or seminar you complete. During the four weeks, watch your points add up to win exclusive ClubSport San Ramon prizes!
It's free, fun, and great to do with your ClubSport San Ramon family and friends!
Here's how the Commit to Get Fit Challenge works:
-Register at the Informational Booth starting April 27th
-Every participant will receive a score card that is kept at the front desk (See copy below)
-The score card is divided by various fitness activity categories offered at ClubSport San Ramon, and you can fill one box per category, per day.
-Boxes are initialed and dated by instructors or trainers after completing each workout or after attending a lecture.
-Each box is worth between 1-5 points. You'll see the points add up quickly, and there are even opportunities to earn bonus points!
-Points earn prizes that everyone can win!
Prizes:
20 points: ClubSport San Ramon Commit to Get Fit Challenge DryFit Shirt

35 points: One lunch coupon

50 points: One hour session with a ClubSport San Ramon Personal Trainer

65 points: 50-minute massage

80 points: Special 3 visit guest pass card
---