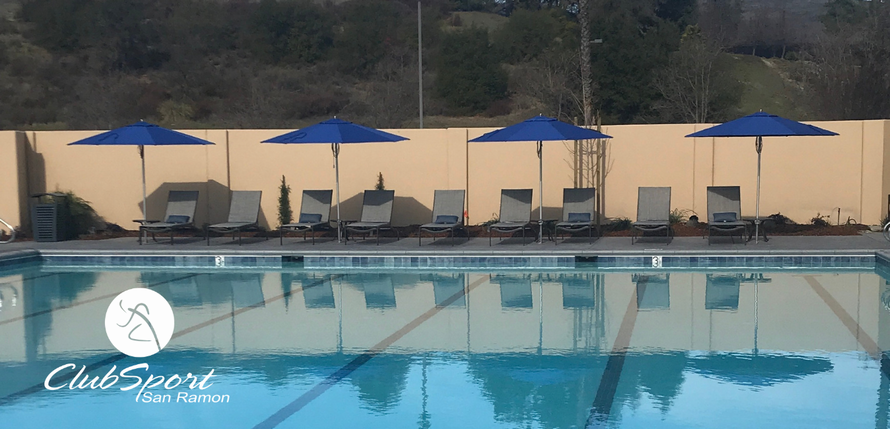 The ClubSport San Ramon pool remodel is now complete!
Improvements include re-plastering, re-tiling, drainage and electrical upgrades,
pool deck renovation, new landscaping, and new outdoor furniture.
Click to view current Pool Schedule and Coached Workout options!
Masters Swim is one of the fastest growing Aquatics Programs in the world. The program is for those who have some swimming experience and are looking to either enhance their fitness or improve for competition. It's a great way to work out with a group, learning new techniques and perhaps taking you to that next level. Each class begins with a warm-up and then drills and on to a main set. Sometimes we throw in fun activities such as relays to really mix it up.

We offer 7 different times during the week and there is no need to sign-up, just show up with your suit and goggles and optional equipment includes fins and hand paddles. Our coaches have extensive backgrounds in swimming whether in College, Masters or Triathlons and they make swimming challenging and fun.
Questions?
Click to message ClubSport San Ramon's Aquatics Department
________________________________________________
New to ClubSport San Ramon?
Click here to learn why we're San Ramon's Favorite Fitness Community!