*(MAY 2021) Basketball is currently available with restrictions, and by reservation. Half of the gymnasium will be open for shooting baskets (by household) when no classes are being held. Basketball Leagues and Lessons are not yet available at this time. Please check back for updates.
General Information
The ClubSport gym is fully equipped for all levels and ages of basketball players. Two full size basketball courts, six regulation size nets, glass backboard and a premium gym floor are all features that make our 10,000 foot gymnasium optimum for playing basketball.

Pickup Games (To be resumed in 2021; check back for updates)
Basketball pickup games are played Monday, Wednesday & Friday during lunchtime, weekdays after work, and weekend afternoons. Games may also take place whenever the gym is available and no classes or leagues are in progress. Pickup games are a great way to meet new players and get in a great workout.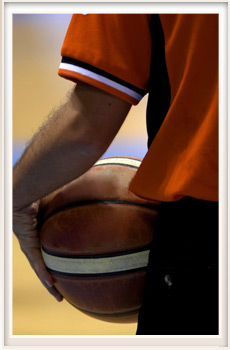 Adult Basketball Leagues
(To be resumed in 2021; check back for updates)
We offer three basketball leagues per year for adults ages 18 & over. Within these leagues are two levels of play, competitive and recreational. All of our leagues designate a tryout night which allows the different talent levels to be placed in the appropriate league. Games are officiated by skilled referees and scorekeepers to ensure an accurate and fair game displayed on the electronic score board. Come on out and join the next league!
Click here to view the current schedules, rosters, and player stats.
New to ClubSport San Ramon?