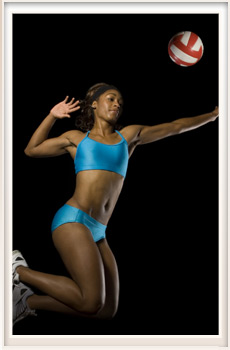 General Information
The ClubSport gym can easily be transformed into two volleyball courts on designated league or drop-in nights. Volleyball is a growing sport and interest continues to climb introducing new players often.

Pickup Games
Tuesday nights are volleyball drop-in nights when leagues are not in session. Stop by and challenge your fellow volleyball players. The fun begins at 7:30pm.

Leagues
We offer two leagues per year for adults ages 18 & over. All levels of play are welcome. Jump in and join the friendly competition which is played on Tuesday nights. Spring and Fall are our most popular league times. Hope to see you there!

Clinics
Clinics are offered throughout the year to help you better your volleyball game. Take advantage of this great opportunity to improve your skills and receive tips to enhance your play.
________________________________________________
New to ClubSport San Ramon?
Click here to learn why we're San Ramon's Favorite Fitness Community!