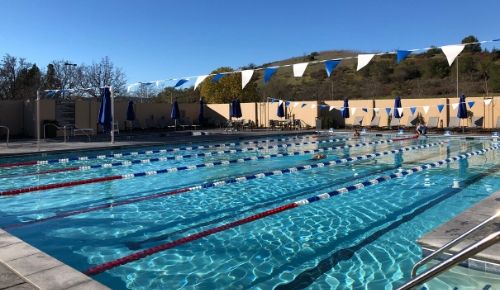 Swim Lessons, Swim Clinics and Swim Team
Non-Club Members Welcome!
ClubSport San Ramon offers swimming and other aquatics programs for children and adults of all ages, swim skill levels, and interests -- from beginner to advanced. Located in San Ramon, CA, we have 2 outdoor heated pools, including our newly remodeled lap pool and a junior pool perfect for youth swimming lessons.
Important Quick Links:
Current Pool Schedule
Triathletes:
Ask about personalized triathlon training with Coach John Reimer to up your swimming technique and improve your time!
Aquatics activities included with your monthly ClubSport San Ramon Membership:
Water Fitness Workouts / Aqua-Aerobics
Lap Swims
Coached Workouts
Masters Swimming Program
Family Time by the Pool
Questions?
Click to message ClubSport San Ramon's Aquatics Department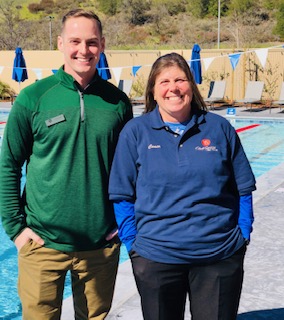 ClubSport San Ramon Aquatics Manager, Chris Rodinsky, has over 11 years of swim coaching experience, and over 20 years' experience as a competitive swimmer.
Marlins Head Coach, Kim Leslie, has 40+ years of Aquatics experience and has 30+ years of coaching background. Coach Kim, who competed in butterfly in college, swam both competitively for USA Swimming and Rec Leagues across the Bay Area.
_________________