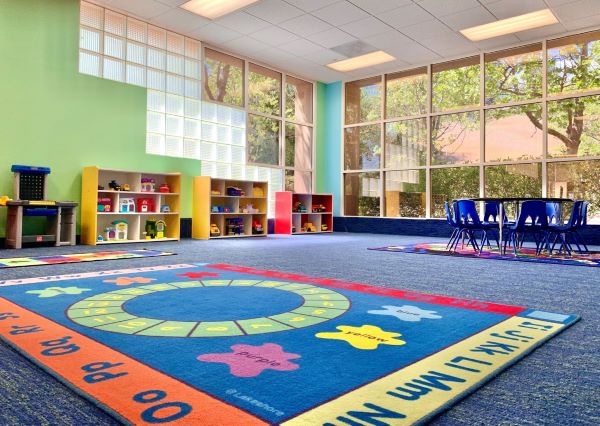 Kids Have Fun at ClubSport San Ramon
That means Guilt-Free
Me-Time for You!
Go ahead: Workout, take a sauna, use the Club's free wi-fi and catch up on work in the Café, or just relax. The choice is yours!
Best of all, ClubSport's San Ramon's childcare and fun classes for kids are complimentary with your Family Membership!
All ClubKid staff are CPR/AED certified AND fully Covid-19 Vaccinated!
No outside food allowed, snacks will be provided. Water or milk is allowed in a labeled sippy cup or bottle.

Your child MUST be on the family membership account.
You must remain on the premises at all times while your child is checked into childcare.
The same parent/legal guardian dropping off must be the same parent/legal guardian picking up.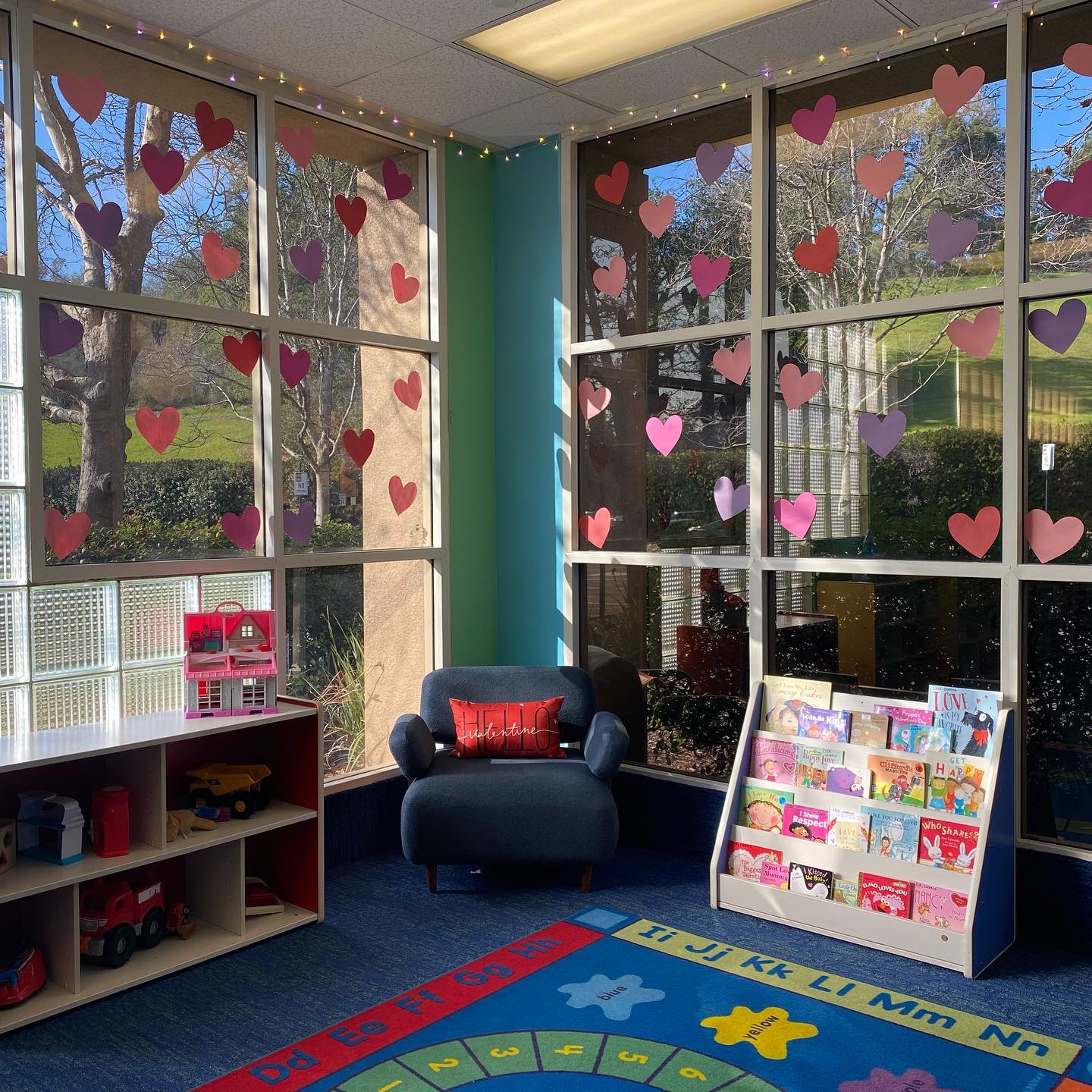 Complimentary Childcare!
Childcare Hours
Family membership at our gym includes up to 2.5 hours per day of Complimentary Childcare for each child on your Family Membership! Yes -- 2.5 hours per day, 7 days a week. And the kids love it!
Single parents -- this works for you, too!
ClubKid Regular Hours:
Monday-Friday
8:00am-1:00pm
3:00pm-8:00pm
Saturday-Sunday
8:00am-1:00pm
3:00pm-7:00pm
Holiday Hours 8:00am-12:00pm
ClubKid Contact Number: 925-735-8500 x1020

We will provide care for children ages 6 weeks to 12 years old.

CLUBKID CHILDCARE

BABY ROOM: A quiet and secluded room for ages 6 weeks to walking that will keep your infant safe from the active children on the main floor. Our baby room is equipped with 2 cribs, gliders for rocking, toys, play mats, books, and more. Don't forget to fill out a baby info sheet to let us know if your baby can use our swings, bouncer chairs, or exercise saucers!


MAIN FLOOR: Designed for children who are walking to 5 years old. The Main Floor has toys, coloring, free play, and organized activities every 30 minutes. Click Here for activities and snack information.


JUNIOR ROOM: Specifically designed for children who are ages 6 to 12 years old. There are board games, an air hockey table, G and PG rated movies, video games, books, art and craft supplies and plenty of room for your child to relax. During the school year the Junior Room is open in the afternoon and evening hours. Saturday and Sunday, Junior Room is available based upon the number of children and staff.