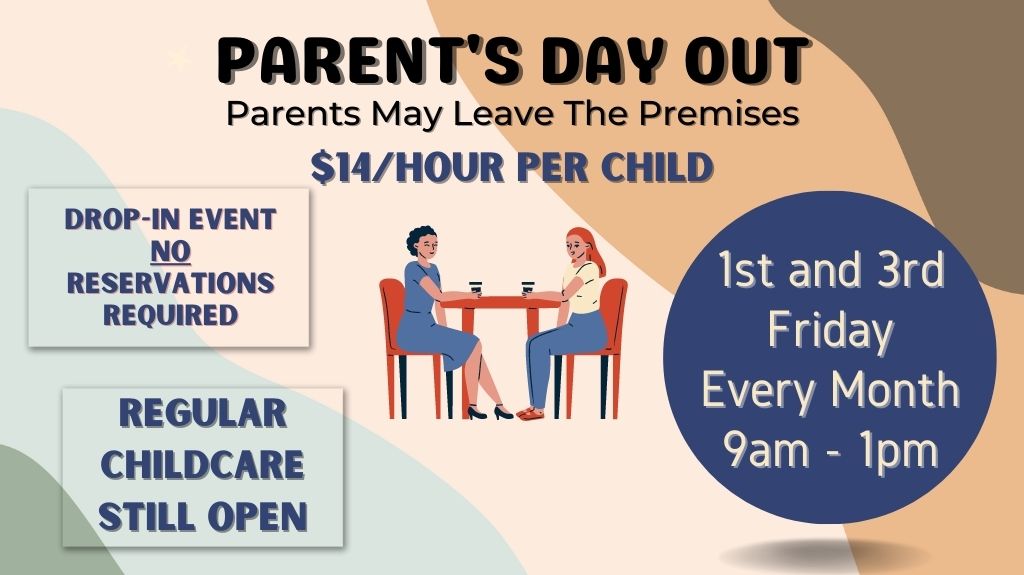 Parent's Day Out was created to offer our hard working members the opportunity to leave the ClubSport property while we care for their children. This is a great opportunity to make doctor appointments, lunch dates, or simply enjoy some time alone!
Parents can drop off their child(ren) between 9am to 1pm. For children ages 3 months to 12 years old. Parents must remain within the city limits of Alamo, Danville, Dublin, Pleasanton, and/or San Ramon.
- $14/per hour per child
- Drop-in (no reservations required)
Any child welcome as long as parent is a member.
Regular Childcare will still be open during PDO.
All charges will be applied to the membership house account after the event.
For a complete list of dates, CLICK HERE.
Please contact Childcare for more information at 925-735-8500 x1008.
New to ClubSport San Ramon?
Learn why we're San Ramon's Favorite Fitness Community!