KidFit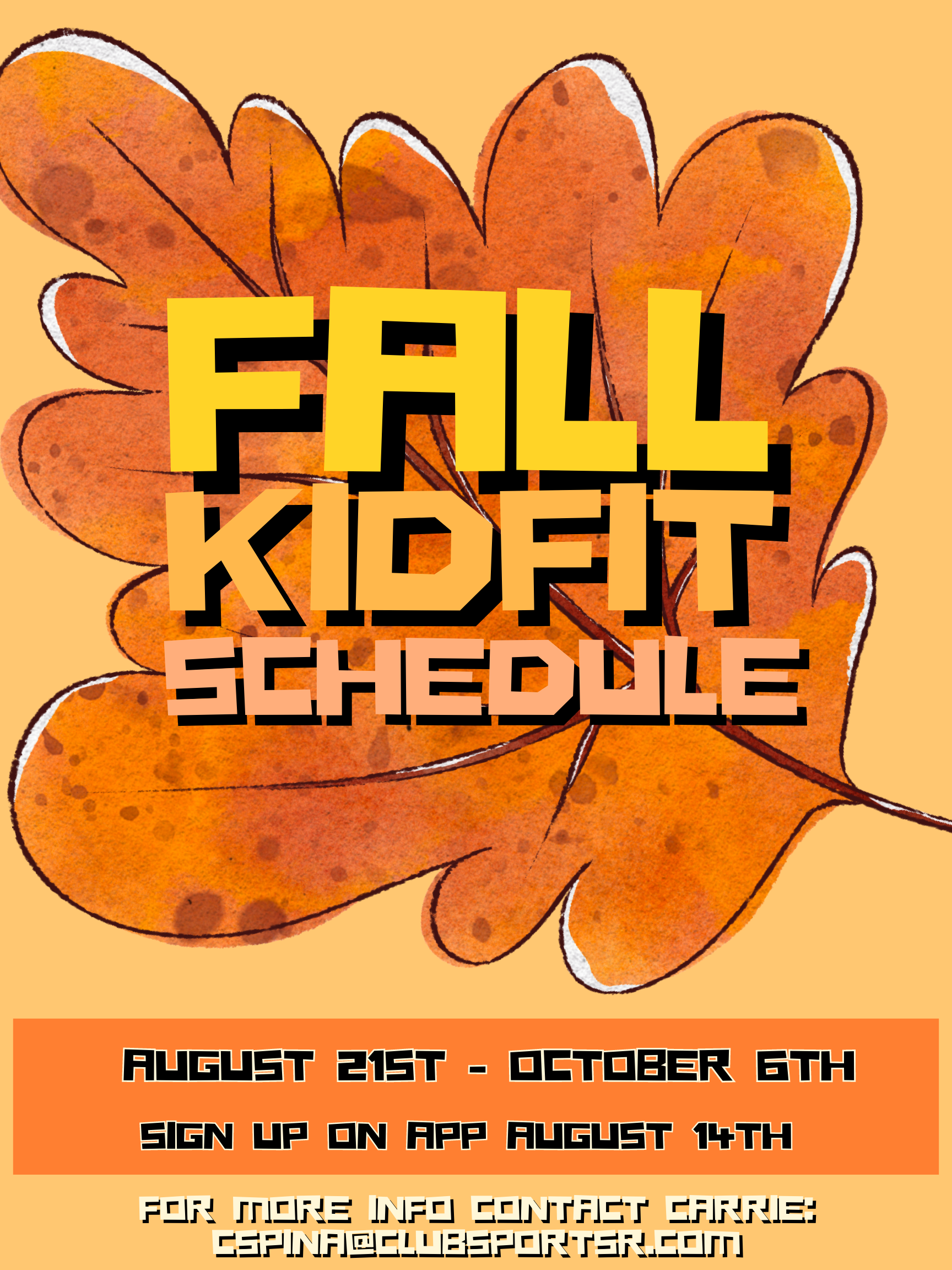 KidFit Fall 2023
KidFit registration uses Empower M.E, available through the app.
---
The KidFit program is designed to bring the fun of fitness to your family. We offer classes to children ages 3 to 12 years old and who are currently on their parents' membership account. Please refer to specific classes for age limitations. If your child is enrolled in a class that is too advanced for their skill level, then he/she will be removed from the class at the instructor's discretion. Thank you for choosing ClubSport San Ramon as your destination for family activities!
*Guardian attendance is required on the first day of class to sign agreement slip.*
Student Absence: Please notify ClubSport San Ramon at [email protected] if your child will miss the first class. If your child misses the 1st class without notification or 3 classes, with or without notification, in total during the session, he/she will relinquish their place in that class. Non-progressive classes will remain open throughout the session until they are full.
Guidelines: KidFit participants and Guardians are expected to follow ClubSport San Ramon's Guidelines. Please be sure your child is dressed appropriately for each specific class.
PLEASE NOTE: Parents, Legal Guardians and Club authorized non-use Nannies are required to remain on ClubSport San Ramon property while their child is in class. Any unattended children will be escorted to ClubKid by ClubSport personnel. Childcare attendants will safely check-in children and charge the family membership account $10 per 15 minute increment per child.
---
KidFit Classes
These classes are ongoing and complimentary to members with active family memberships. We appreciate your help in keeping this a fun and safe class environment by following the age guidelines.